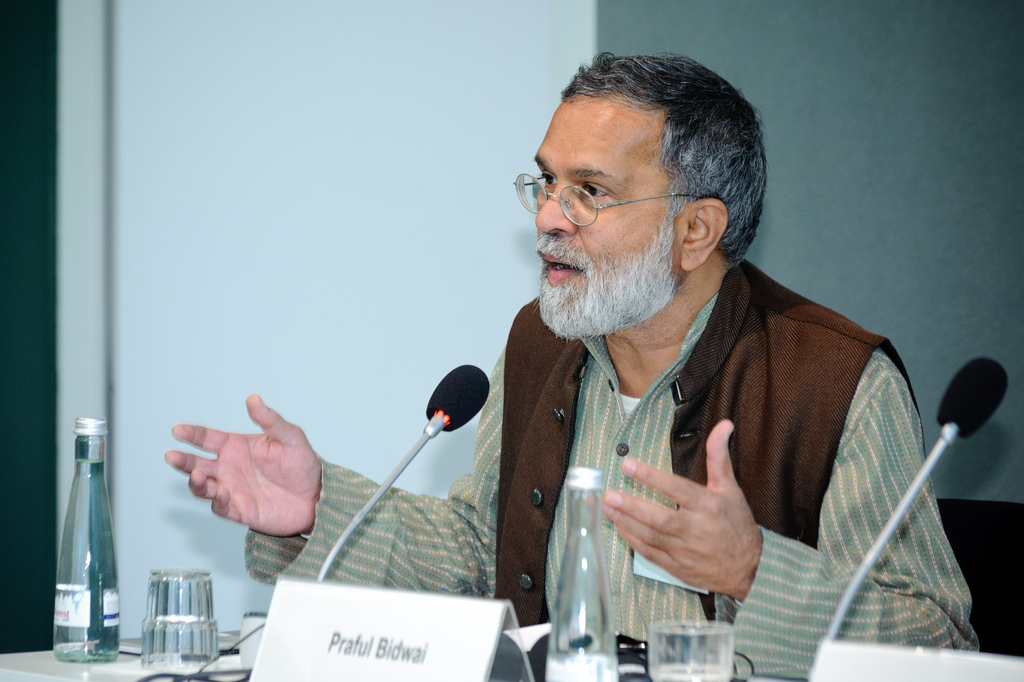 Prominent Indian journalist Praful Bidwai unexpectedly passed away during a visit in Amsterdam earlier this week. He was only 65 years old. With his death, India has lost one of the most prominent critics of nuclear armament and nuclear energy generation.
Praful Bidwai was among the most distinctive Journalists in India. Since the 1970s, his writings on a range of political, social and environmental issues have been published widely in Indian and international newspapers and magazines. He was a consistent supporter of the South Asian peace movement, as well as a co-founder of the Coalition for Nuclear Disarmament and Peace. In his numerous articles he warned about the dangers of a nuclear arms race between India and Pakistan. Along with Achin Vanaik, he was awarded the Sean McBride International Peace Prize in 2000 and he was a fellow at the Transnational Institute in Amsterdam.
In his Book "The Politics of Climate Change and the Global Crisis" (Delhi: Orient BlackSwan 2012), which the Heinrich Boell Foundation supported, Praful Bidwai analysed India's positioning in international climate politics. He argued that India, although it has historically contributed little to the climate crisis, its current fast-paced economic development would only aggravate the situation and have disastrous impact on India itself. Bidwai supported a responsible climate policy of the Indian government, consistently rejected nuclear energy as a false option for India's energy security and advocated for a low emission development strategy for India.
Praful Bidwai was a representative of the independent left-leaning thinkers in India and a dedicated ecologist. We loved him for being so gentle in his personality, while always determined and articulate in his arguments. He was a regular visitor at the India International Centre; his small red REVAi – India's first electric car – belonged to his distinguishing characteristics.
In 2014, the leaked report of the Intelligence Bureau honored him as one of the "eminent personalities" among the opponents of India's nuclear programme.
While India has lost a great journalist, the Heinrich Böll Foundation has also lost a dear friend.
Audio recording of Praful Bidwai's lecture  " Nuclear India: Deeper into the Military and Civilian Abyss",  held at Heinrich Böll Founadtion in Berlin on 3rd November 2014.