Poetics of climate crisis in India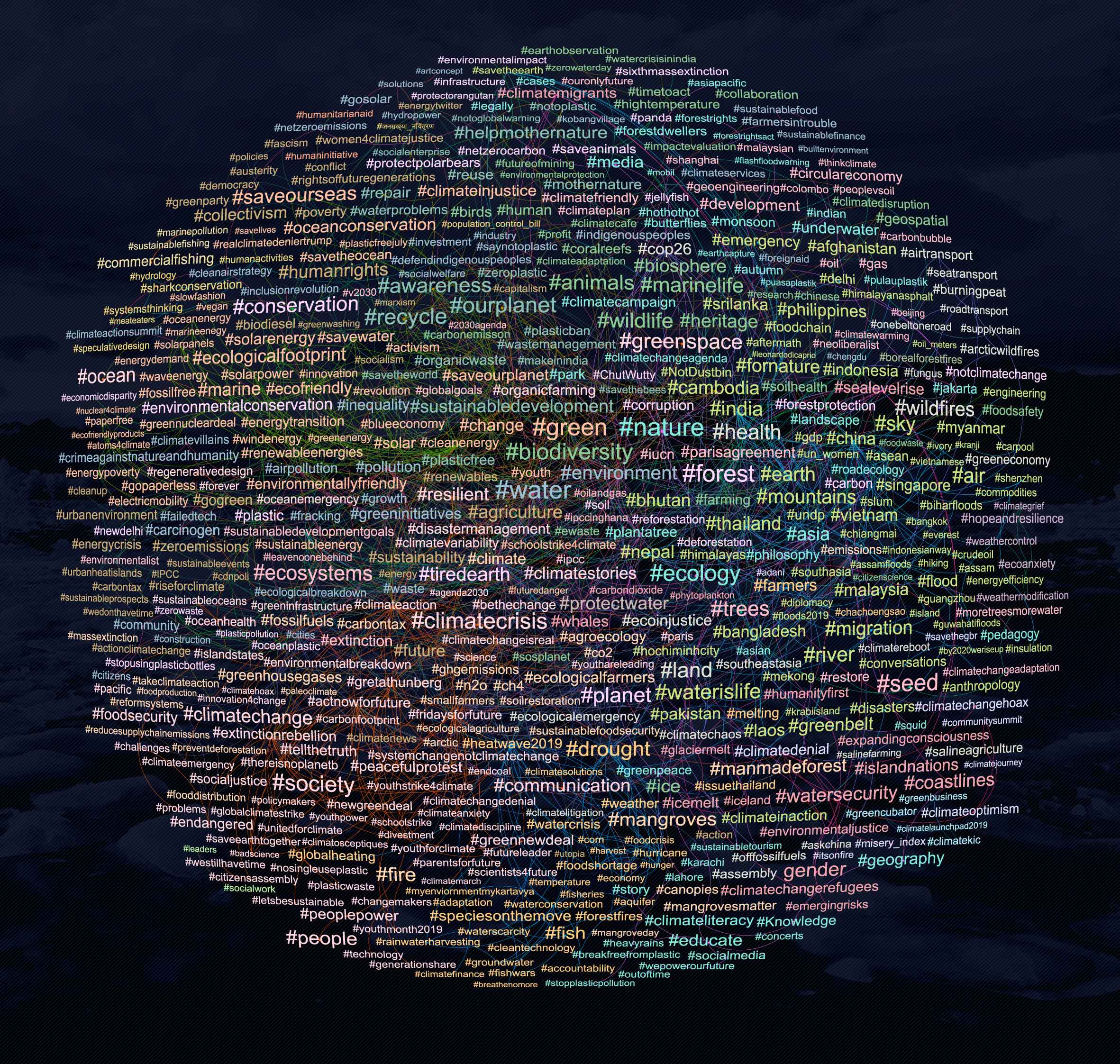 The above image shows a visualization of interacting hashtag data extracted from twitter for #Climatechange, #climatecrisis and other climate related hashtag for the geographical area of south Asia, Southeast Asia and China. The image garners different perspectives that exist in relation to climate crisis in the region where social media is becoming a force in mobilisation of molecular movements. The above and below illustration was created by Abhishek Chauhan.
Poetics of climate crisis in India
The debate about climate change and the climate crisis brings together a multitude of perspectives, in Asia and worldwide. The following pages show a collage of reflections by various experts on aspects of this debate in India, covering policy making and economy, gender and feminism, grassroots, civil-society and youth-activism, media, energy and migration, arts and culture.
Reference: Perspectives Asia, Issue 8, November 2019