Investigating Infrastructure: Ecology, Sustainability and Society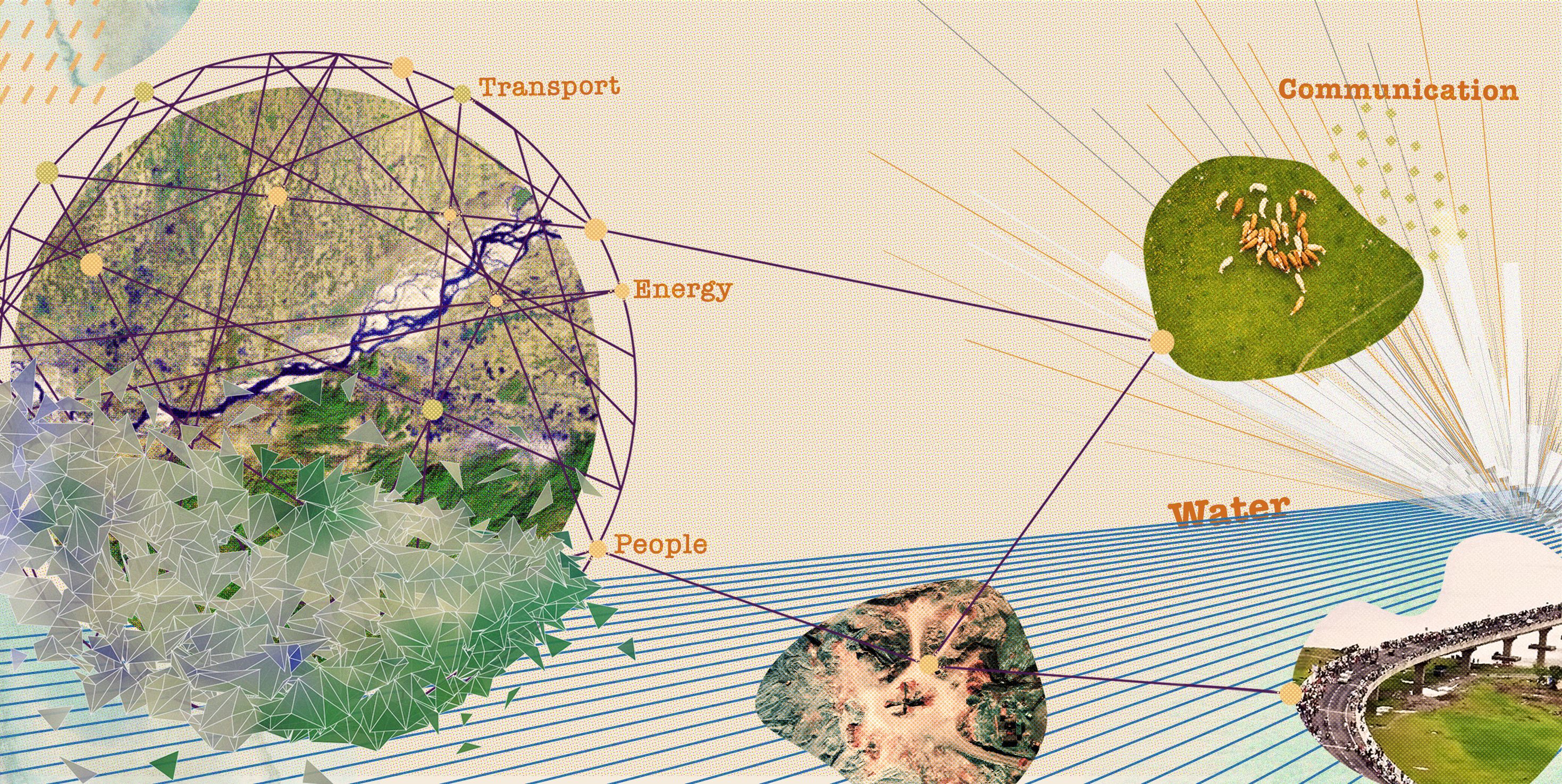 India is building a future based on Infrastructure. A 'wave' of projects and investments are redefining India in myriad ways. Recognizably, these are pivotal to its growth story, foundational for rapid and inclusive development as well as achieving the United Nations Sustainable Development Goals. Mega projects dot the country in between various stages of visioning and implementation and crucial to all these are infrastructure investments that are being sought. Fast paced efforts are in the earnest, and one challenge is to bridge investment deficits of projected USD 4.5 trillion and a postulated gap of USD 3.9 trillion in the next 25 years. The most visible manifestation of projects is in – roads, railways, ports and powerplants. The blueprints are massively ambitious, with the world's largest Infrastructure project being built in India- the industrial corridor extending from Delhi to Mumbai is amongst many other 'prestige projects' like the Smart Cities and Bullet train.
Furthermore, regional politics and the 'China factor' heightens infrastructure related anxieties for India, as the 'New Silk Road Economic Belt' programme ties up with both allies and adversaries in India's neighborhood, triggering security, connectivity and trade concerns. Correspondingly, alienation of India's North-East and far flung places on the periphery is being corrected and the otherwise tardy pace of bridges, rail and road projects has picked pace.
However emerging are significant challenges and risks. Project potential and sustainability is in question. In the public debate are the extreme and unviable forms of infrastructure financing with a dependence on controversial models such as public-private partnerships. Then, there is a critique of the enormous scale and the extreme 'kind' of capitalist production and consumption promoted by 'big-infra' as 'race to the bottom'. The elitist top-down politics in the planning and governance of massive projects has been known to sideline democratic local processes. There is fear of regulatory dismantling and harmonization of policies and of technological 'lock-ins'. Not in adequate focus, and thus increasingly given short shrift are land, livelihoods, environmental and social impacts. Local concerns over these now plague India's infrastructure landscape resulting in project disruptions and disputes.
The Web dossier presents critical perspectives on India's infrastructure development. It sums up the implications, associated risks and explores the contradictions and assumptions. Underlying the exploration is a cautionary note that highlights vulnerabilities of the structural agenda, placing it in the context of people and environment. The web dossier is a step to inform the wider public on the economic and political, the human and non-human aspects of infrastructure interactions and the challenges related to them.